Kirchenpelz – Transylvanian Saxons – Luther – Communal singing
Next week my tour with Agnethe Christensen begins at St Mary at Hill, part of their beautifully named series of concerts 'The Yes of the Heart', celebrating the musical heritage of Martin Luther in this anniversary year. Because of the anniversary of course there are all sorts of exhibitions, books, newspaper articles – you name it. This morning I listened by chance to one of Radio 4's programmes in the series Living with the Gods, which is in collaboration with the British Museum, so looks at artefacts in their collections each week and the ways in which they express human relationships to Gods.
It was a bit serendipitous. The item they talked about is a coat from Transylvania, an area now in Romania where I went on holiday in 2016 specifically to visit Saxon fortified churches (and to try to watch bears in the unspoilt forest wildernesses).
Here is the church in a tiny place called Mālâncrav (Malmkrog in German), full, and I mean absolutely FULL, of frescoes (which were a bit difficult to capture with my phone camera….) There was also a gorgeous altarpiece from 1520. Look- there's a harpist!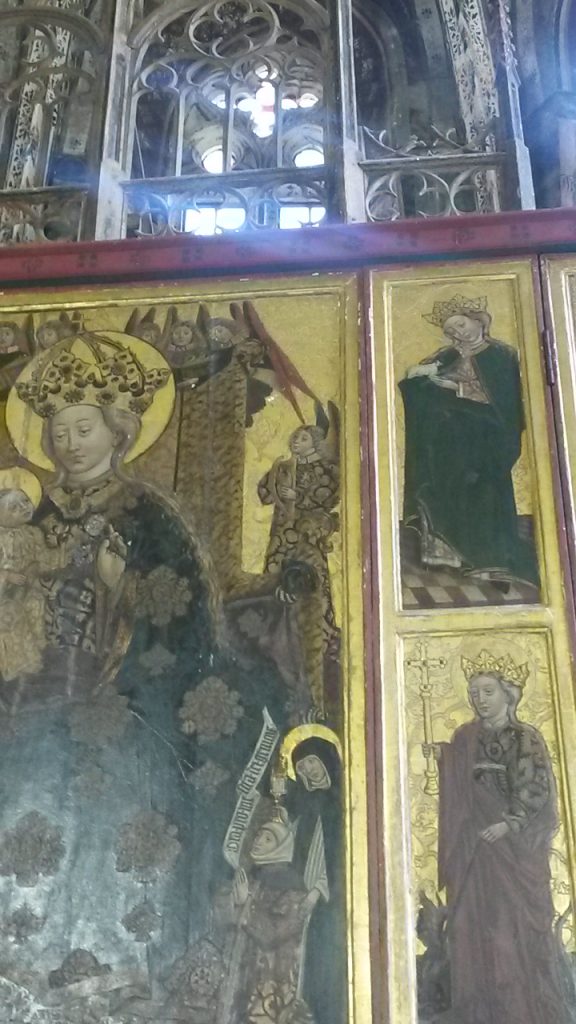 Here's Copsa Mare (Grosskopisch in German) where we climbed up the tower of the 14th century church on proper rickety ladder type stairs through the dim dustiness to be greeted by bells, and an amazing view!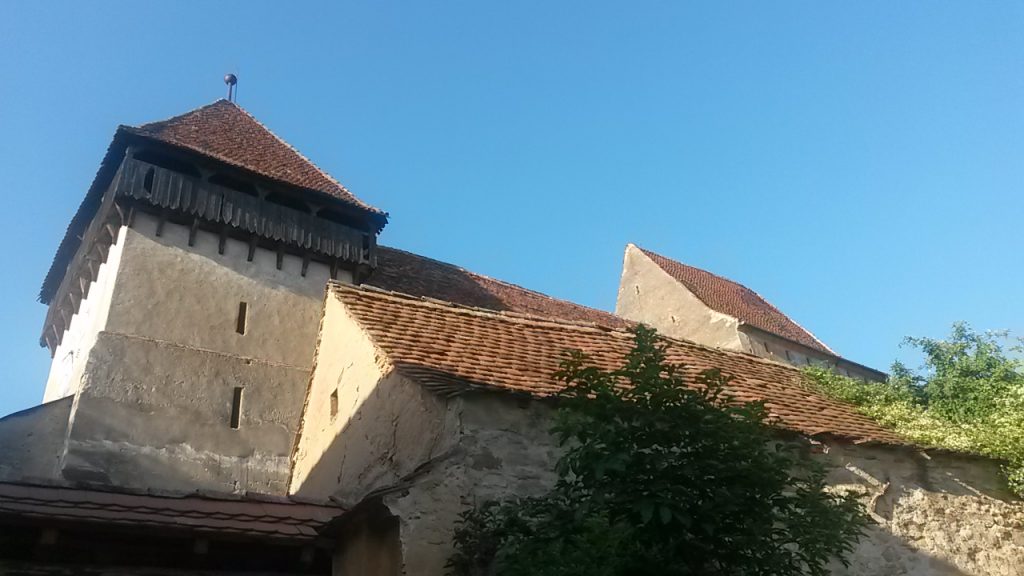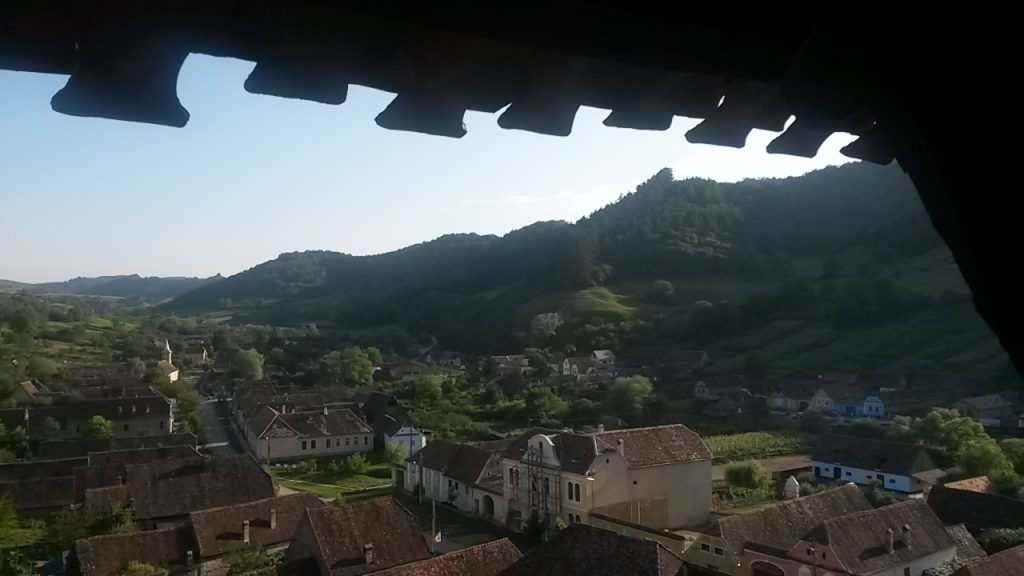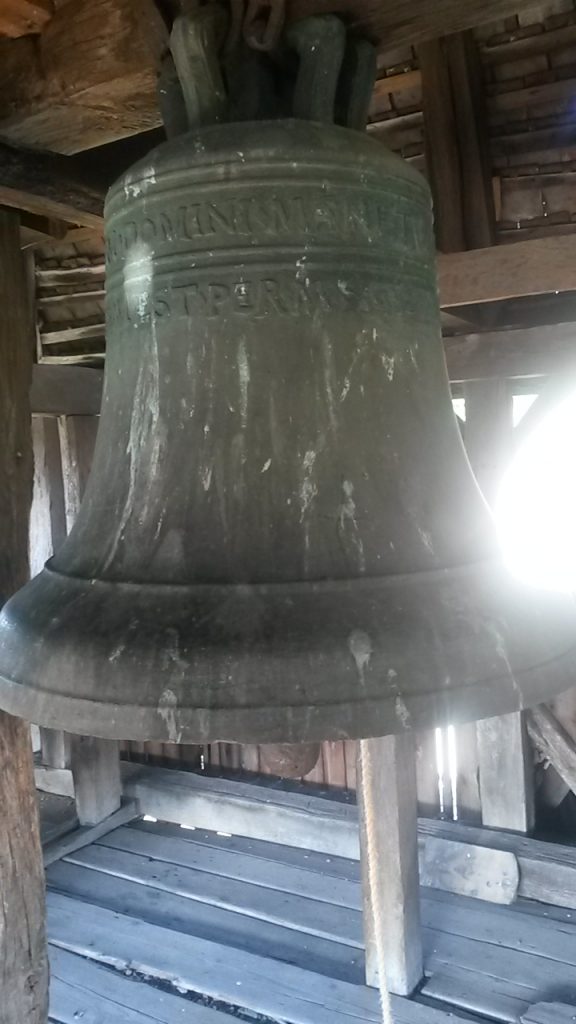 It was an unforgettable trip.
The artefact the radio programme used as inspiration was a sheepskin coat, dyed and embroidered, and known as a Kirchenpelz. The Saxon inhabitants from the 19th century wore them (I'm guessing just the men) on Sundays to go to their Lutheran church services (where they sang chorales together in German). They were not just practical (super furry and warm) but also a badge of belonging to a community, a special outsider community which had been invited by the Hungarian King Geza II in 1123 to settle in the region in an attempt to thwart the threat of Turkish attacks from the east. The churches are designed to be well defendable and multi-purpose – that bell tower I visited probably served very well as a lookout post!
So knowing about this coat (you can see it here) has given me a whole new vision of the churches I visited. It's also made me wonder if there are any Lutheran chorale tunes which have been elaborated in different ways by the singers in these remote settlements…