Lockdown survival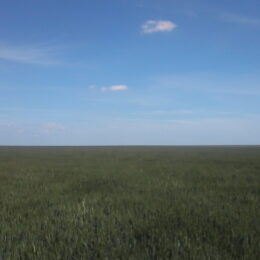 It's been long, in some places it's ongoing, and everywhere it's been hard.
I have been lucky to have been stuck with my husband in a rural corner of Picardy where there are big skies and fields. As soon as the partial lifting of the lockdown here permitted, I embarked on a 'pilgrimage to nowhere' (or to 'now and here' as an Italian friend pointed out), exploring the byways, tracks, paths, roads, churches, fields, forests and villages surrounding me – amazing discoveries. Read about my journey at www.pilgrimtonowhere.org
Music making has been hard for me. The rewards of music for me always involve other people, whether that's a live audience to share with or my beautiful and inspiring musical collaborators from across Europe. So while many of my friends and colleagues have been busy livestreaming, a-capella-ing, zoom-workshopping or filming themselves and youtubing, I've been cleaning and sewing and baking and sending things to people and reading and meditating and praying. I've been surviving.
But I haven't been utterly musically inactive. I did a kind of meditative repetitive drone in C for Agnethe to do a livestream in Copenhagen which consisted of 8 minutes of me rhythmically playing the same notes over and over (more meditation than music to be fair!)
And I have also been working together with Vivien Ellis and Giles Lewin on a project we should have performed this weekend (Saturday 30 May 2020) in St Mary's Church in Beverley as part of the Beverley Early Music Festival which has now been postponed to 2021.
Vivien was just itching to get creative, make music, do something! So we had lots of Zoom chats and then moved on to recording separately, editing together, writing about the project, collaborating with the Heritage Officer at St Mary's, Jennie England, putting together a funding bid (watch this space for news about that) and generally just making creativity happen.
Here are our blogs for your delight and delectation:
Wishing you all, wherever you are, tranquillity, peace, health, and the warmth of friendship. Stay safe!