Alva – a duo plus me!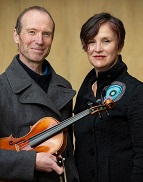 Excited to be working with Vivien Ellis and Giles Lewin as the welcome 'third wheel' in their duo Alva!
I've been invited to play together with them on a new project that includes medieval music, broadside ballads, medieval ballads and even newly composed music all inspired by visual symbols taken from ancient churches.
You can read about our project in our blogs:
We were meant to play at the Beverley Early Music Festival in May 2020, but the global pandemic put paid to that. So instead, we went virtual, had loads of skype and zoom meetings, recorded separately from each other, did research, applied for funding and did some writing about our programme!
Our live concert will be in May 2021 at St Mary's Church in Beverley, the beautiful inspiration for our project.