Agnethe & Leah
Oluf Strangesøns Dyst – Oluf Strangeson's Joust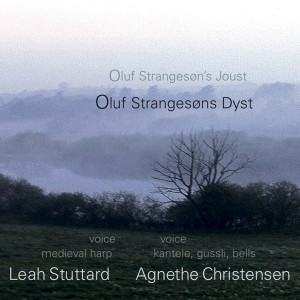 Making a collection of beautiful texts and music was an enjoyable, learned pastime, partaken of by clerics, students and nobles. It was both creative and collaborative.
We have made our own scrapbook of words and music taken from cherished collections of the late 15th century in Germany and stories from the Scandinavian folk tradition.
We have now recorded this programme and you can buy it from this website – please click on the cover image to go straight to the product page and buy!
This project takes its name and inspiration from a long, bloody tale in a medieval Danish ballad. You can read the text online.
But life is not always so bloody and dancing and loving at midsummer time features as well.

Visit Agnethe's website to learn more about her.