Biography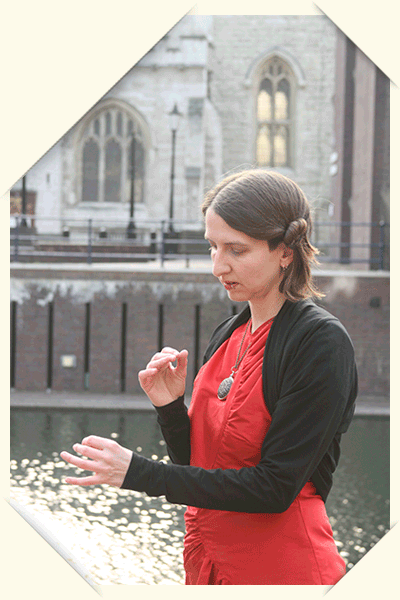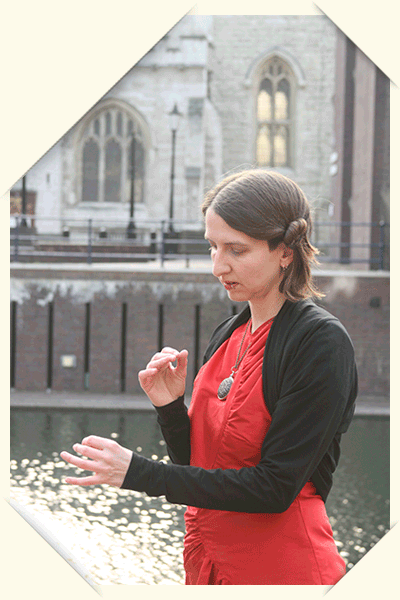 Leah Stuttard hails from a Lancashire mill town and has played the medieval harp for almost 20 years. The first medieval music she loved was on scratchy out-of-circulation David Munrow LPs that she bought for £1 from the local library. She has worked with many major names such as Jordi Savall and her career has taken her around the world, appearing in festivals such as the York Early Music Festival, at the Southbank Centre in London, and in Rome, Madrid, Berlin, Paris, Amsterdam, New York, Los Angeles, Boston. She first started working with the Italian medieval ensemble Micrologus in 2002 and continues to add a certain British je-ne-sais-quoi to their performances. She has also appeared with Ensemble Unicorn (Austria) and La Camera delle Lacrime (France).
Her work in a duo with Agnethe Christensen (Denmark/Sweden) allows her to explore the possibilities of female voices and plucked instruments. They have already performed in Norway, Italy, Sweden, Denmark, Estonia and across the UK.
She was awarded a Leverhulme Trust Study Abroad Studentship to go to the Schola Cantorum in Basel, Switzerland where she deepened her understanding of the performance techniques and background of the early harp, spending three years there with Heidrun Rosenzweig as her tutor. She has also studied with bray harp expert, Bill Taylor. Since October 2014 she has been studying at the Sorbonne with Benjamin Bagby and Katarina Livljanic. In January 2016 she will start a PhD at Huddersfield University exploring the history of improvisation in the medieval music revival, uncovering the hidden intuitive knowledge of several generations who have devoted their time and energy to meticulously recreating this repertoire. This will be funded by the North Eastern Consortium for the Arts and Humanities.
She studied singing with Howard Milner from 1994 until his untimely death in 2011.