My story
I come from a Lancashire mill town and have played the medieval harp for over 20 years. The first medieval music I loved was on old David Munrow LPs that I bought for £1 from the local library. After studies at the Schola Cantorum Basiliensis in Switzerland, I have worked with many major names including Jordi Savall and Ensemble Unicorn. I am incredibly grateful that my career has taken me all around the world, from Mexico to Russia.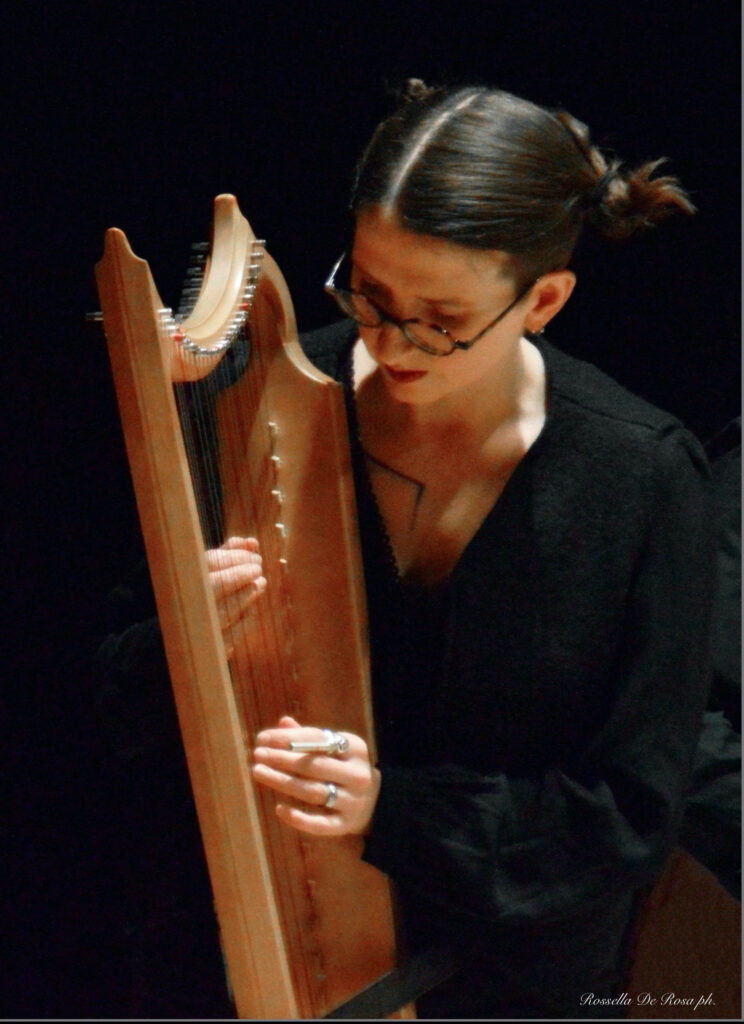 I first started working with the Italian ensemble Micrologus in 2002 and continue to add a certain Anglo-Saxon je-ne-sais-quoi to their performances. As a soloist, I perform English medieval music and am very happy to have created three solo programmes including one about the fifteenth-century mystic and pilgrim from King's (then Bishop's) Lynn, Margery Kempe. With Vivien Ellis (Sinfonye, Dufay Collective), I play English ballads and sing Gregorian chant, and with Danish/Swedish singer and kantele player, Agnethe Christensen (Sequentia), I explore more Northern repertoires like Scandinavian folk hymns. Currently I am finishing off my doctorate, investigating the creative input of musicians working with medieval music today.
I have completed six different pilgrimages to Canterbury, Norwich and Walsingham via Bury St Edmunds, twice to Monte Sant'Angelo and twice to Santiago de Compostela. I am always on the look out for my next one!