Feast of Fools
Price: £18
Date: Sun, Nov 10, 2019
Time: 7:00 pm - 9:00 pm
Venue: St Martin's Church, BN2 3HQ
Location: Brighton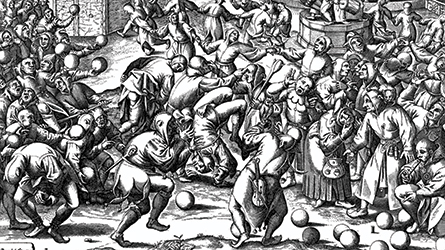 I'm the musical director in this massive production with three (yes THREE) choirs and a super group of early music performers! Really, it just means that I spent ages researching all the music for it, visiting libraries and doing weird arcane medieval ferreting around (to be honest, mostly I found stuff I needed online, there was just a bit of consulting manuscripts, that was online too!) I also  enjoyed reading this excellent book by Max Harris, which provided quite a few useful leads:
I also spent time listening to several earlier recordings by New London Consort (really not my favourite – much too serious sounding even when it was meant to be drunken or otherwise inflammatory), Ensemble Obsidienne, Berry Hayward Consort (fabulously Orff-esque), Ensemble Gilles Binchois (who reconstructed the Feast of Fools from a wonderful 16th century manuscript at the gorgeous Cathedral in Le Puy en Velay – a truly astonishing place), the Clemencic Consort and the earliest by a little known French group, Ensemble vocal & instrumental Guillaume Dufay, directed by Arsène Bedois. I think there might be a future bit of analysis and scholarship to be done on this theme!
Tickets go on sale in early September 2019.